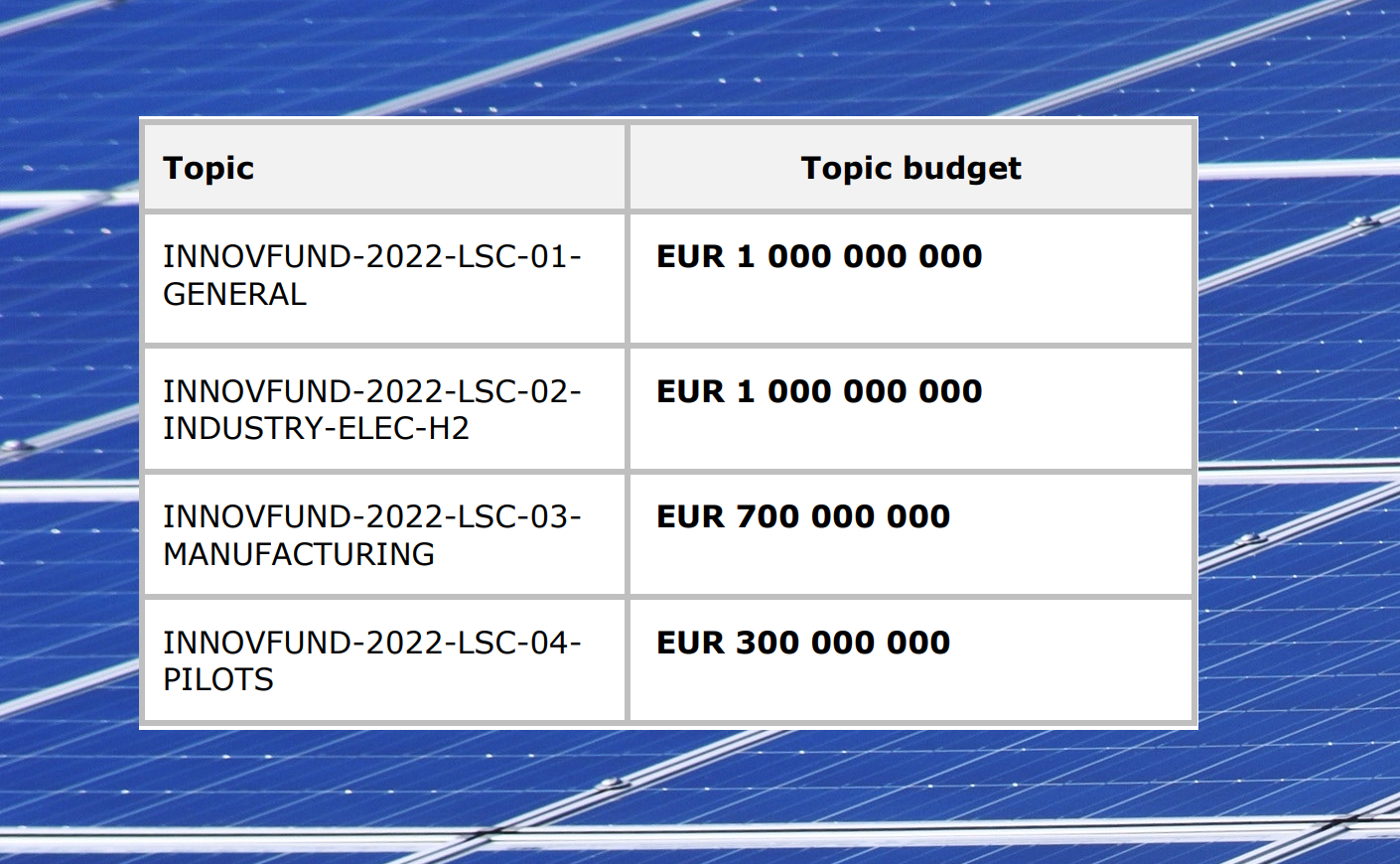 Yesterday marked the launch of the third large-scale call of the EU Innovation fund. To our great delight, the call includes as foreseen a dedicated window for "Large Scale Projects — Clean-tech manufacturing" with a budget of € 700 million (03 Manufacturing).
According to the European Commission, the objective of this topic is to support projects on innovative clean-tech manufacturing of components for hydrogen production, renewable energy, and energy storage in order to build industrial capacity, technology leadership, supply chain resilience, and strategic autonomy on these decarbonization technologies.
We are happy to see an increased opportunity for the upstream PV industry to receive support through the Innovation fund.
On December 14th, we are planning a member-exclusive workshop with DG Clima (the Directorate-General for Climate Action) on the topic of the Innovation fund. In that workshop, our members will get the opportunity to ask questions about the process and the criteria. All European Solar Manufacturing Council (ESMC) members will receive an invitation via email shortly.
Read more here.