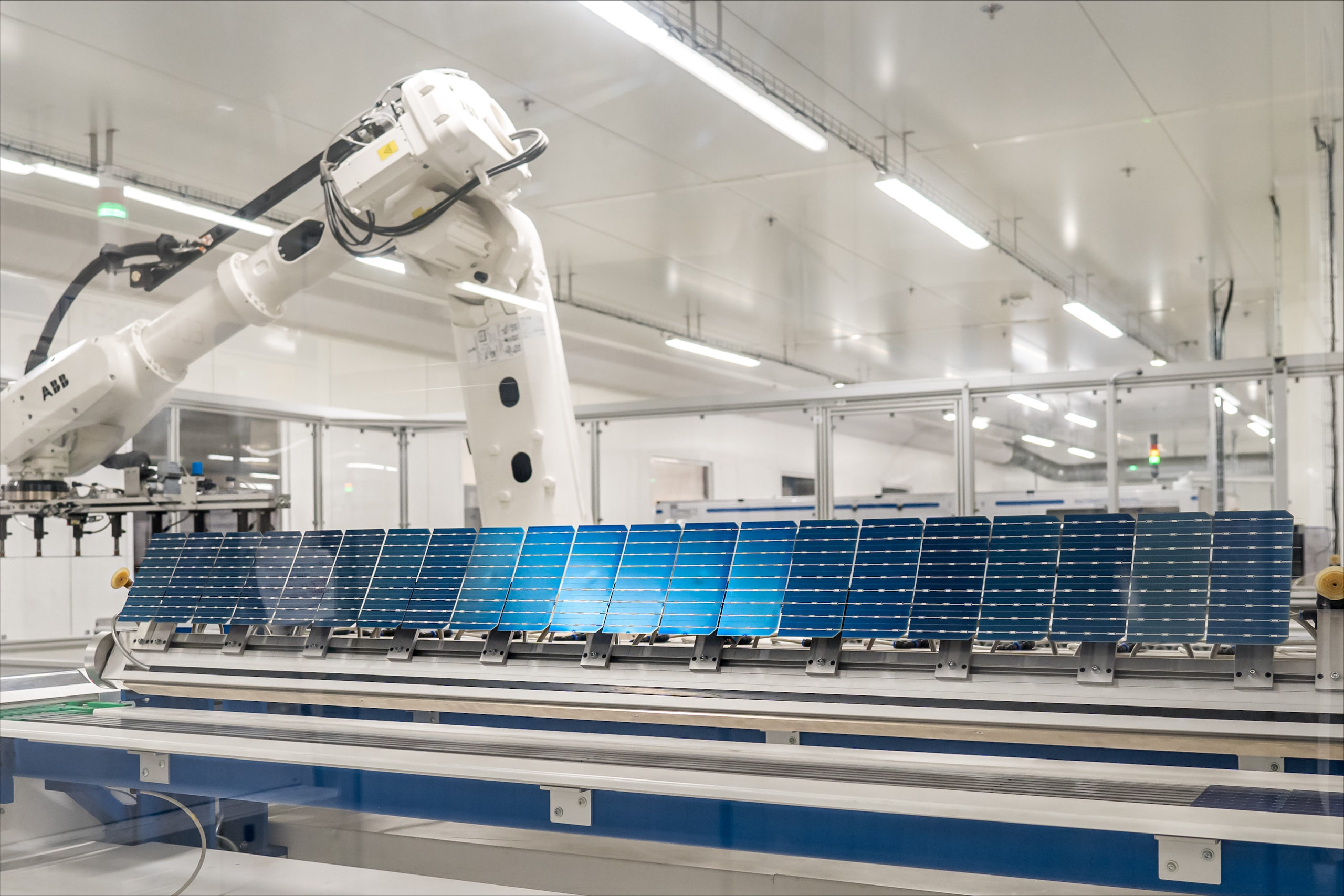 The analysis firm McKinsey & Company published a well-executed and relevant analysis yesterday, focusing on the operational conditions of the European PV industry. By comparing the existing policy structure, global market share, and industrial pipeline, the opportunity for European companies to strengthen their position and become competitive is studied. The benchmarks for this analysis are China, India, and the US. The conclusion? It's a challenging task, but potential pathways to re-establish a healthy European PV manufacturing value chain exist.
ESMC welcomes this report and appreciates the constructive outcome. It is a well-timed publication considering last week's launch of the European Solar Industry Alliance in the European Union. The figure below presents the current market and the pipeline of officially announced industry projects. It is pleasing to see so many ESMC members among the companies.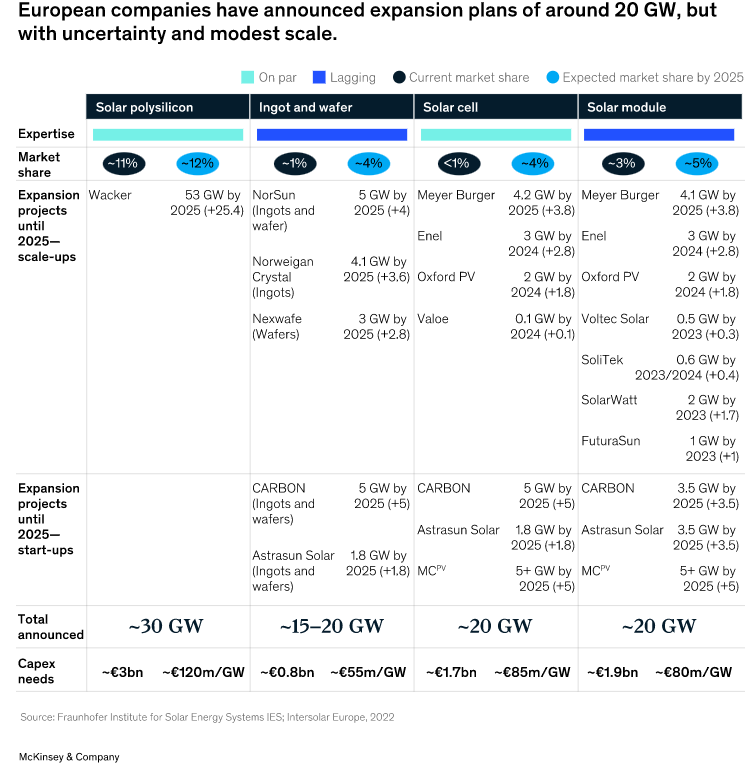 There are unavoidable connections to the extensive support given to our corporate counterparts in the US, i.e., the recently launched Anti-Inflation act. Extensive central support is also given to the Industry in China and India, as the figure below shows. In the coming months, ESMC will be the voice of the industry in ESIA's steering committee, to hopefully put effective systems in place. This will help paint a more positive picture than the one presented in the report. This is only possible with a holistic industrial approach and comprehensive support systems that are harmonized along the entire value chain.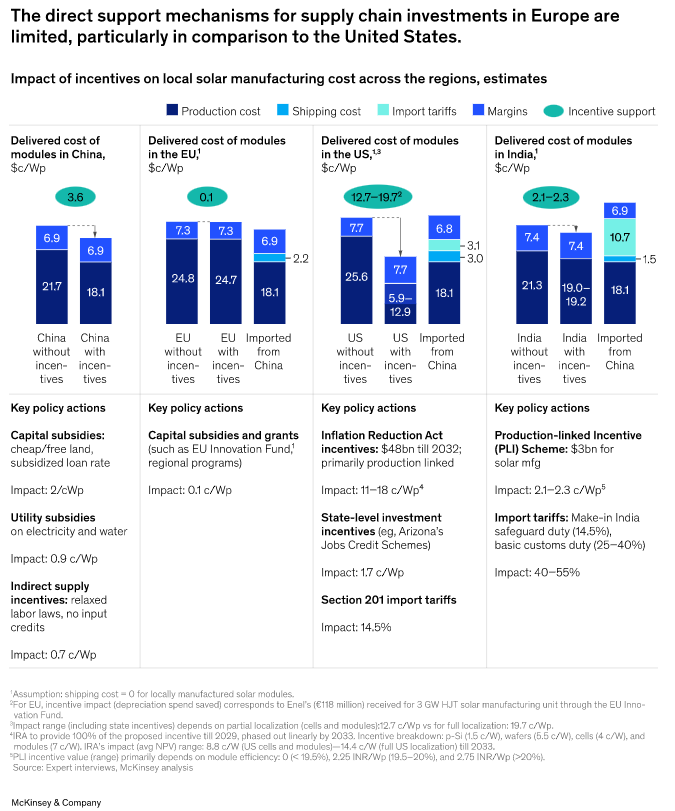 The current lack of targeted support for the strategic PV manufacturing industry in Europe puts our members at a competitive disadvantage. ESMC strongly advocates for a leveled playing field, which would enable European Industry companies to deploy GW-scale production capacities. This would in term allow European companies to benefit from the advantages of mass production and deploy state-of-the-art technology and innovation at an accelerated pace, including sustainability and circularity measures.

Read McKinsey's report here.
Related: ESMC's backbone policy proposals for the ESIA.
Photo copyright: Voltec Solar
ESMC, currently uniting 50 members, is the organisation representing the interests of the European PV manufacturing industry. We rely on key industrial companies, organisations, and research centres active in the PV sector rooted in Europe. ESMC aims at promoting and supporting the PV manufacturing industry and its value chains at the European level, by creating a supportive political environment.