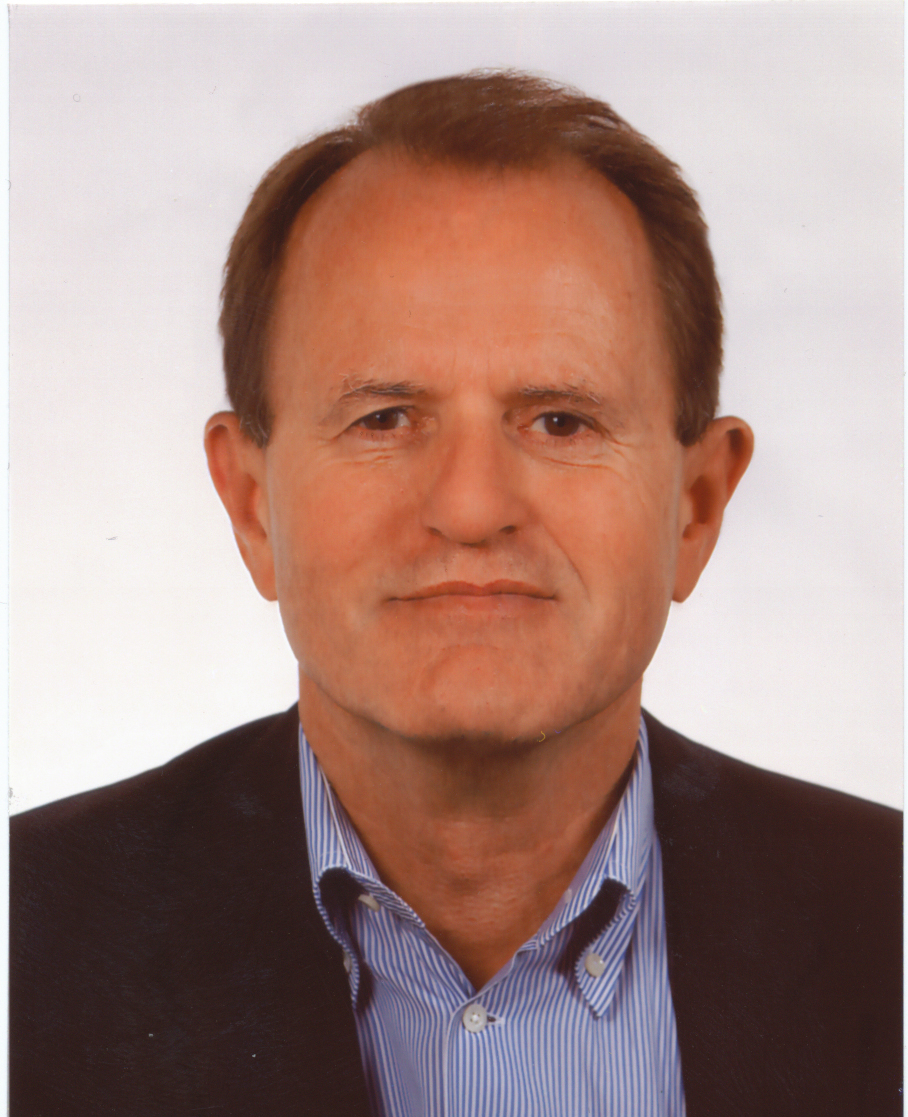 Name:
Bernhard Krause
Company:
SINGULUS TECHNOLOGIES
Position:
Corporate Communications Worldwide, spokesperson
Location:
Kahl, France
No. years in the industry:
15 year 
Company webpage:
https://www.singulus.com/
For more than 25 years, Bernhard Krause has been working for SINGULUS TECHNOLOGIES as Manager for marketing communications. When meeting with ESMC for an interview, he tells us about Singulus' journey; from entering the PV Industry in 2007, to becoming a strong European market actor with their solutions for thin-film coating and surface treatment. We also dig into the importance of a home market and how that is connected to being a member of ESMC- an organization that he engaged in funding. 
SINGULUS TECHNOLOGIES was founded in 1995 and was then specializing in metallizers, with most of their customers in the optical disc business. As a second step they entered the semiconductor market around the year 2000, starting with machines for vacuum nano deposition of layers for semiconductor applications.
Finally in 2007, they entered the PV industry, acquiring STANGL GmbH with the wet processing business. At that time, solar was supported in Germany by the Renewable Energy Sources Act in Germany. In September 2009 Dr.-Ing. Stefan Rinck became member of the Executive Board of the SINGULUS TECHNOLOGIES AG and has been the company's Chief Executive Officer since 2010. "We  decided to start developing new machines first for the CIGS technology area," Krause explains, and this strategy showed to be successful, as they started gaining market shares. As a second stage, they went on to develop equipment also for high performance solar cells.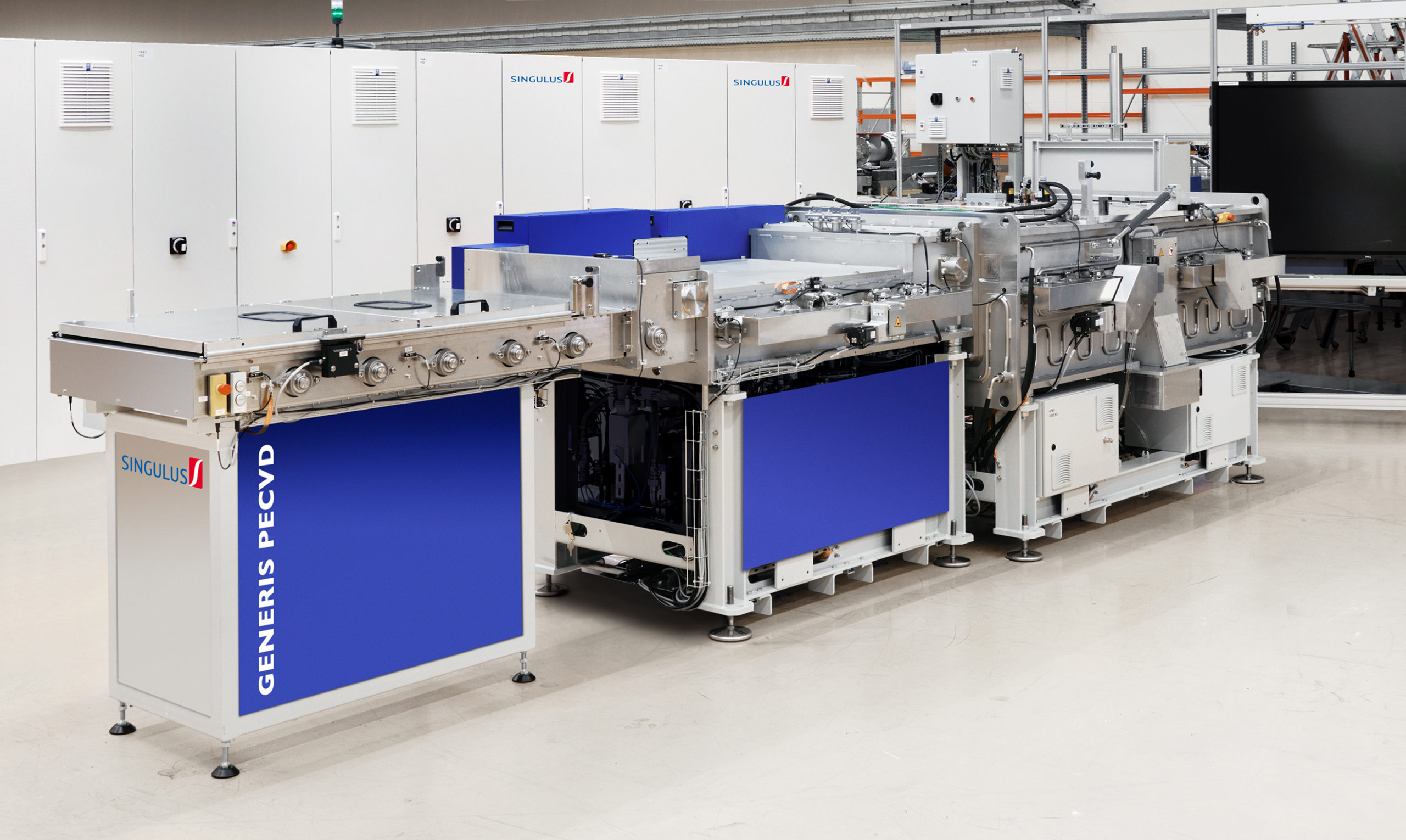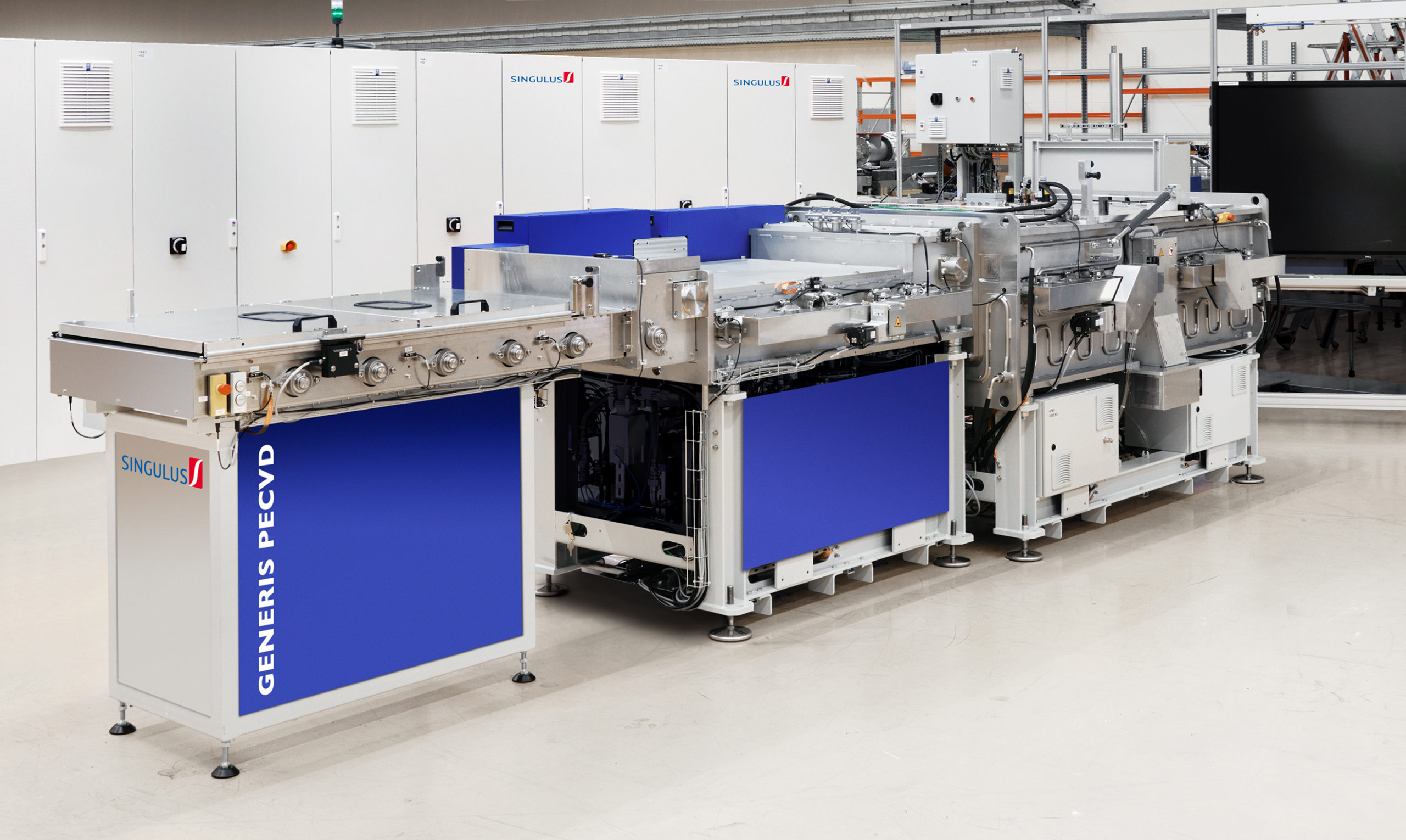 Generis PECVD : PECVD system for Perc as well as Topcon cells
EUROPEAN INDUSTRY COLLABORATION
"We talk sincerely about the effects, and the bad development, of not having cell manufacturing in Germany or Europe anymore," says Bernhard Krause, when asked to share his perspective on the founding of ESMC in Brussels in 2019. He continues to tell that SINGULUS TECHNOLOGIES have always had close collaboration with Fraunhofer ISE to deliver arguments and messages to the Government and to the European Union, which he sees as their main contribution at the time. While there have been active industry organizations, none have really focused on the manufacturing industry, according to the founding members. Together with CEO Stefan Rinck, Bernhard Krause has been representing SINGULUS TECHNOLOGIES in the ESMC Board since its formation.
While Europe is an important business target for SINGULUS TECHNOLOGIES, Bernhard Krause stresses that there are other added values to a strong local industry. Better environmental performance and sovereignty are two examples of such. However, the possibility for European industry collaboration is a positive effect that the European PV Industry renaissance would bring, he explains. Right now, around 90% of their machine production for Solar goes to Asia, and a small portion goes to US.
SINGULUS TECHNOLOGIES shares the target of ESMC, to strengthen the European PV production. To do so, says Bernhard Krause, it is crucial to have one voice. This voice needs to speak to the market, to the European Union, to the governments and to other organizations. "In the beginning, there was no idea of an IPCEI, but the way the framework is developing is along the initial idea of action, to have one independent voice speaking about PV Manufacturing."
Now is the time to build new PV production capacity with Europe. Many developments to increase the efficiency and productivity of the machine have drastically reduced the cost of PV modules and thus PV electricity. Against the background of the current very sharp rise in energy prices, the PV industry can make a decisive contribution to energy security and cost improvement.
With our strong European R&D community working on processes, European PV is in a good position to grow. As already mentioned, SINGULUS TECHNOLOGIES collaborates closely with several of the institutes, "they use our machines to develop new cell configurations, improve performance and so on." This type of collaboration benefits the entire industry, he says, and pinpoints it as a reason for our strong R&D in Europe, along with generous research funding. The current state of the industry is at a good position, Bernhard Krause believes, "If you can offer high-quality, designed, hardware as well as process knowledge, you have the possibility to be competitive in an international market. We have good conditions, now we need the target market in Europe with a GW-factory. With that, I believe Europe can produce that at a competitive cost-level."
SUSTAINBILITY
Already in their front page, environmental awareness, efficient use of resources and avoidance of unnecessary CO₂ pollution is stated as focus areas. Bernhard Krause shares his view, that the market itself requests you to build in sustainability in the entire machine. "What our customers require from us is to optimize the machine in all aspects, productivity output quality, energy consumption, OPEX reductions and software updates. This pressure is positive and forces us to create the most efficient machine." With this mechanism, the performance and the equipment's sustainability go hand in hand. He returns to the topic of the importance of a strong home market, "if you have a customer base close, you can continuously improve the performance of a system."
SINGULUS TECHNOLOGIES hope to strengthen the home market through the creation of an 'Important Projects of Common European Interest' (IPCEI). They are involved in projects to bring Heterojunction (HJT), tandem, TOPCON and Interdigitated Back Contact (IBC) technology to GW scale in Europe. Bernhard Krause seems optimistic about the development, and ends with saying that "For us, as equipment manufacturers, all applications are interesting. We are happy to help the development by being involved in all innovative technology projects and are ready to help establish GW-production in Europe."
This article is part of a series of interviews with ESMC board members. Questions about the content or communication are directed to the author Amelia Oller Westerberg, market analyst and communicator (westerberg@esmc.solar).