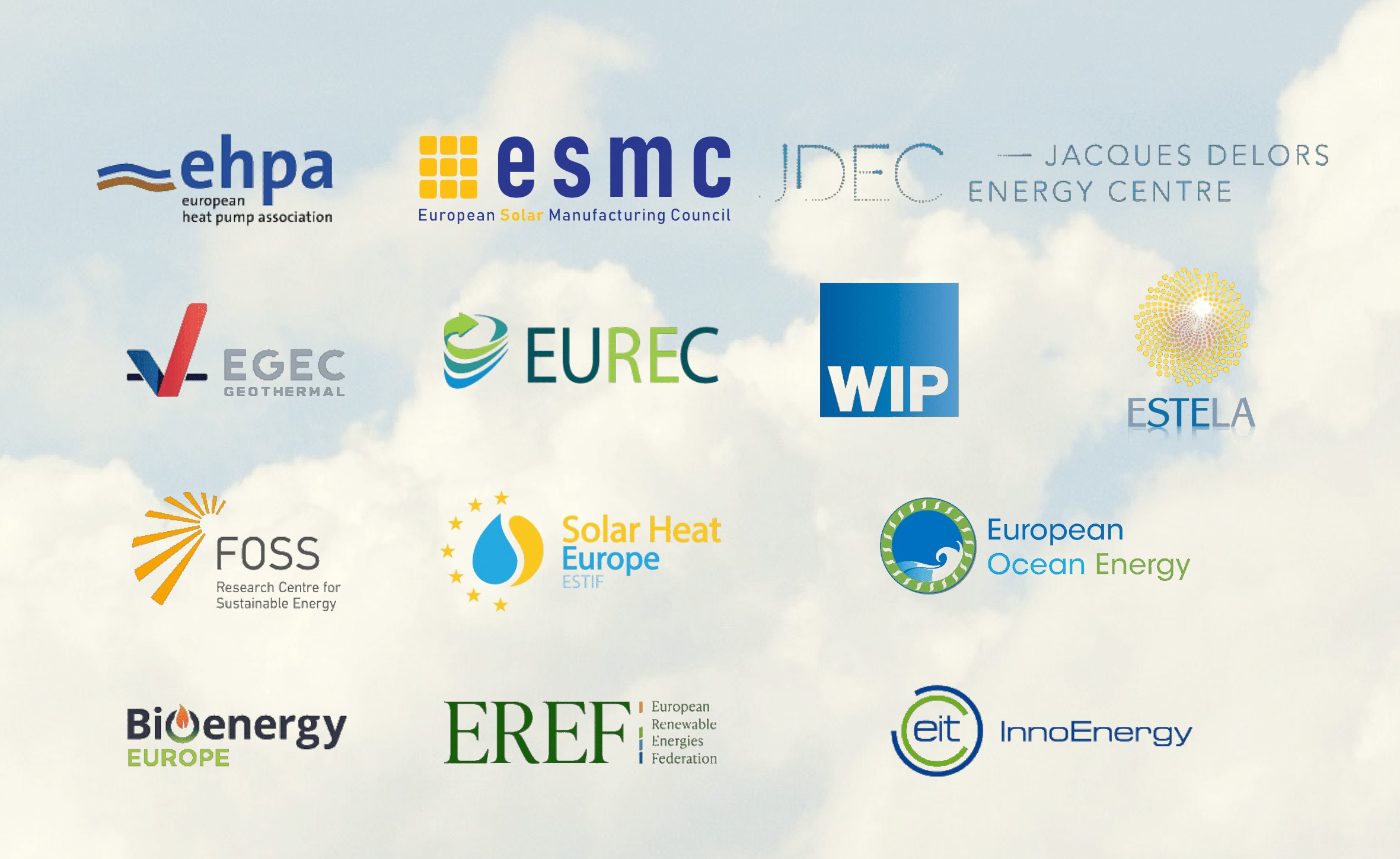 Leading renewable energy industry federations, think tanks and research centres call for faster market uptake of renewable sources and next-generation RES technologies.
BRUSSELS, 21 June 2022. The twin geopolitical and energy crises have thrown into sharp relief the high costs of Europe's continued fossil gas dependency. Rising prices and supply threats clearly highlight the necessity to quickly decarbonise and diversify our energy mix.
 The recast of the Renewable Energy Directive provides a unique opportunity to meet this challenge by enabling the scale-up of innovative renewable technologies. A coalition of industry and research actors is calling on the EU's co-legislators to deliver this by supporting the European Parliament's ITRE Committee's proposed amendments, namely:
to create a definition for innovative renewable energy; and

to set a new indicative target for innovative renewables, set at 5% of new installed renewable energy capacity by 2030.
 Europe has diverse and abundant renewable energy resources – but to date not all technologies have been scaled up to fully harness their potential. The lack of incentives for Member States to provide long term visibility prevents innovative renewable technologies from reaching the commercial stage.
The resulting absence of tailored support at a national level is hindering Europe's ability to transform its current technological leadership in the lab to industrial leadership in the market.
The following organisations support this initiative: The European Solar Manufacturing Council (ESMC), Ocean Energy Europe, Bioenergy Europe, EGEC Geothermal, The European Heat Pump Association, EUREC, European Solar Thermal Electricity Association, Solar Heat Europe,  European Renewable Energies Federation, InnoEnergy, Jacques Delors Energy Centre, WIP Renewable Energies & FOSS Research Centre for Sustainable Energy.