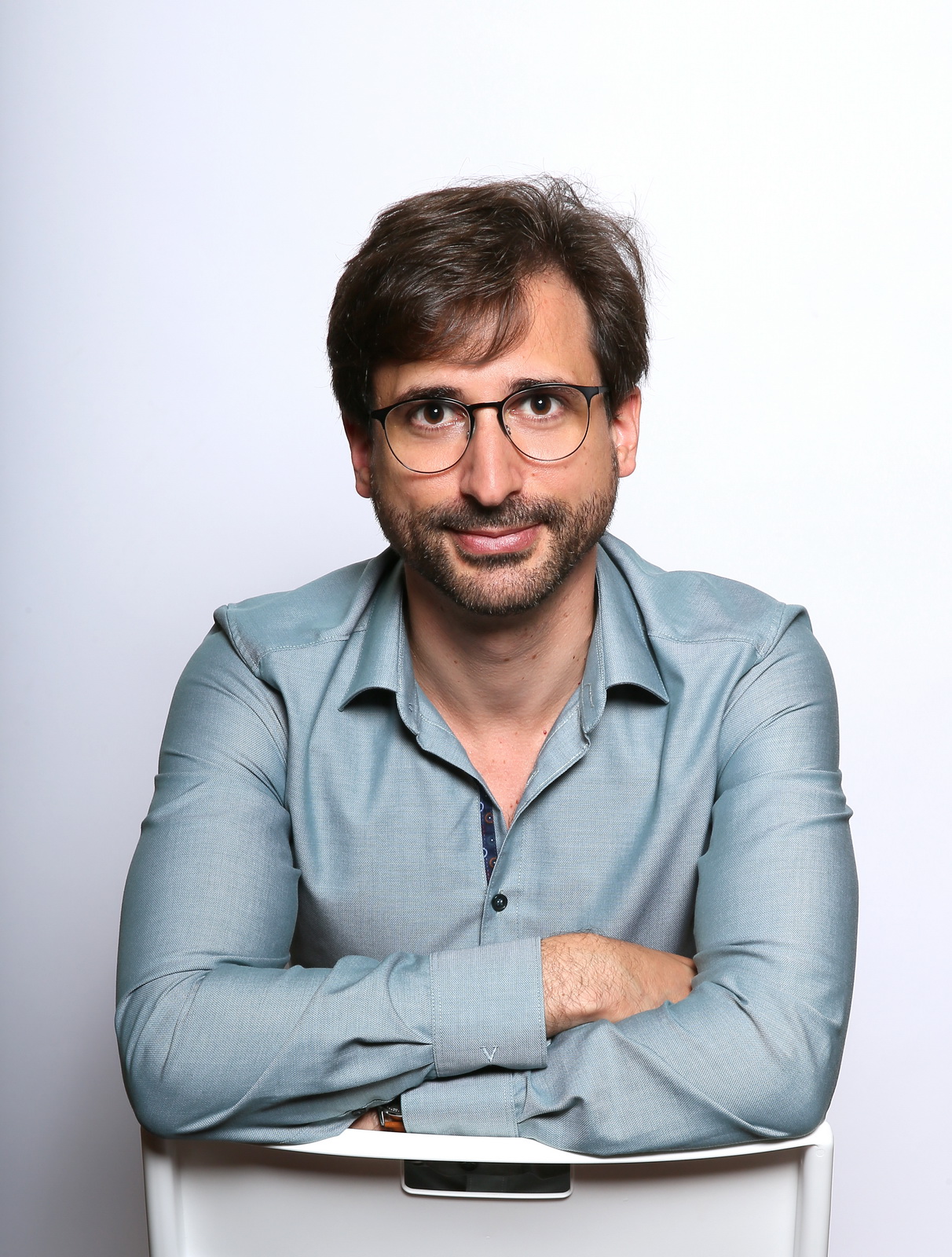 Name:
Lucas Weiss
Company:
Voltec Solar
Position:
Chief Executive Officer (CEO)
Location:
Alsace, France
No. years in the industry:
16 years
Company webpage:
www.voltec-solar.com
"I installed my first PV module in 2003, and already then I felt that solar energy was the most natural and logical way to provide mankind with energy", Lucas Weiss explains when asked what attracted him to the PV Industry. He joined VOLTEC Solar in 2010 for a PhD Thesis, when the business was started. He then went through different management positions – R&D, Purchasing, CTO – before being appointed CEO in 2020. Lucas Weiss was re-elected as Board Member of ESMC in March this year and has since 2019 contributed to steer the direction of the organization. 
LOCAL VALUE CREATION AND INNOVATION
VOLTEC Solar is the first French module manufacturer, currently increasing its production capacity to 500 MW. Lucas Weiss explains that, as part of the industrialist family company STRUB SA, the DNA of the company highly prioritizes local value creation. "The objective is really to generate jobs and value locally. A small-scale company makes more sense in this context, as it contributes to better understand the place in which we are and the people we are working with". Another motivator is to go as deep as possible into the technology, including the production process and the quality. Together with the sister company Voltinov, responsible for R&D&I, they strive to be experts in their segment and to innovate. Lucas Weiss shares his vision; a European PV Industry ecosystem, with several companies spread over the territory being experts in their specific part of the value chain.
Lucas Weiss explains that CO2 reductions is becoming the largest driver. Voltec Solar is innovating together with the main Research centers in Europe in order to prepare the next generations of PV module with an obviously increased sustainability
"Our footprint has to be reduced. As we are performing human activity, it is impossible not to have an ecological impact. But the true responsibility today as industrialist is to reduce ours as much is possible, by identifying our highest emitting steps and working on them".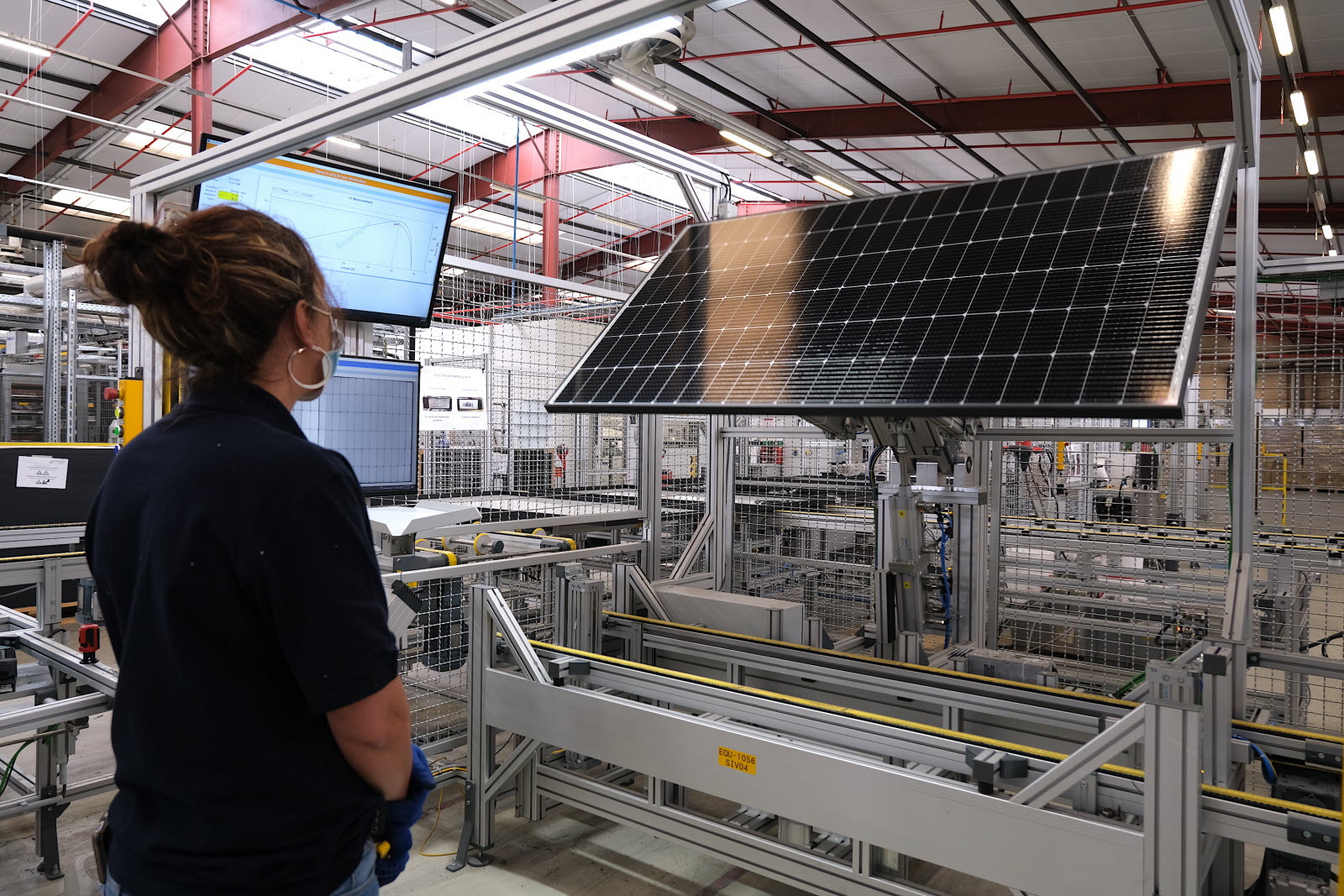 SUSTAINABILITY AND DIFFERENTIATION
At ESMC, we promote European manufacturing and low carbon footprint of our Industry. Noddingly, Lucas Weiss says that some customers are indeed seeking low-carbon products produced in Europe. However, he tells us that PV modules are mostly acquired as investment products, making the financial gain the single most important factor. In his view, this drives most of the product development, "then, it can bring positive environmental effects, like lowering energy use, for example". European technology companies should base their strategy on EcoDesign: reaching the best environmental performance generates more efficiency and lower cost on long term, it allows to truly become more sustainable and it is the only one answer to the current challenges as material availability and consumption.
With this in mind, he wishes for EU to be careful when designing mandatory regulations and labels for ecological performance. A carbon footprint declaration or a low-carbon label holds great value if the system is traceable, he explains. A system where all manufacturers on a market demonstrate a low environmental impact can even have negative side effects since the innovators can lose their differentiation. The global PV value chain should improve its transparency. Lucas Weiss makes it clear that this is also linked to the margin of local players, catering to the customer segment with sustainability in mind that is ready to bear the cost of it.
 LOCAL CONTENT
We move the conversation to the local content. "The level we can source locally is not satisfactory", he says. VOLTEC Solar is involved in several projects in the 'Important Projects of Common European Interest' (IPCEI) framework*, which would allow European Member States to jointly support transnational cooperation projects. With EU support, a consortium of 57 European companies and organizations hope to bring back large-scale production to Europe, and the benefits that come with it. Today, Lucas Weiss says, "we are focusing on buying as much European content as we can while staying in an acceptable price level for our customers. Our customers can understand that the European product is 10-20% more expensive, but not much more". Local content and traceability are also the two main drivers for building complete circularity in the PV value chain.
When asked to share his view on the joint industry efforts and value of an ESMC membership, he says that there are many joint topics that makes perfect sense to tackle collectively." I see an environmental industry as a necessity. First, we need to structure ourselves, we need to be stronger together and build a current value chain", he continues, "All industrialists in Europe must be able to work together to have an impact on the regulations and to find the best way to differentiate". In addition, with their aim of sustainability, building strong relations with European colleagues is crucial.
Photo copyright: 1) Nathalie Oundjian 2) Voltec Solar.
* IPCEI Framework